Course details
Tiger Course - TORA - \ All you can drink choice for 2 to 3 hours! / All 8 items 3500 yen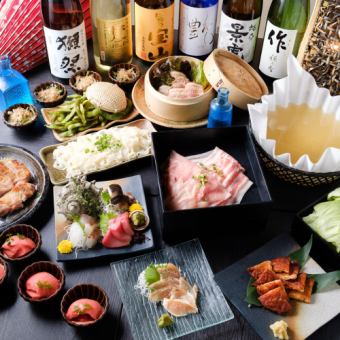 By using a coupon3500 yen
(tax included)
All-you-can-drink available

\\ ☆ All-you-can-drink choice of 2 hours, 2.5 hours, 3 hours __ / / «There are 2 more step upgrades!»
Available days for reservation

Monday - Thurs, Saturdays, Sundays, Holidays
【Main Shabu Shabu】 Fluffy with Golden Soup Japanese Paper Shabu-shab! ☆ When you are looking for a tavern in Tamachi please consider private room · Izakaya tiger Tatsumi Tamachi Store ★ Tamachi Station 3 mins walking 5 mins walk from Mita Station Good access !! ※ Special discount ___ ♪ 1) 15: 00 ~ 17: 00 or 2) Banquet start after 20: 30 Limited 3,500 yen ⇒ 2,990 yen (tax included)
Course menu
___ ☆ With 2 hours, 2.5 hours, 3 hours as you can choose ♪ / /
※ 3 pairs a day course
※ On Friday, the day prior to public holidays only 2 hour system
※ If there is no designation at the time of reservation it will be 2 hour system.
※ After December 10th will be announced as +500 yen as year-end fee
※ After 12th December you will be informed on the basic 2-hour system.
◆ Plump Boiled Edamame
◆ Boiled Tosa of Yakitoro to Yuzu Flavor ~
【Cooking Length Working Small Bowl】
◆ Caesar salad with smoked bacon
【Use of homemade smoked bacon】
Deep-fried chicken of a young chicken ◆
【Tailoring of secret tiger tiger】
◆ homemade smoked pig's samgyeopsal style
【Spicy miso, condiments, smoked meat wrapped in leafy vegetables and enjoy it】
◆ Specialties! Ginger soup Japanese paper shabu shabu
【3-piece set of lettuce & vegetable shabu · pork belly · roast meat】
◆ Noodle of a pot deep
【Futami ~ a set of additional golden soup】
◆ homemade milk pudding ~ seasonal sauce included ~
¯ ¯ ¯ ¯ ¯ ¯ ¯ ¯ ¯
~ Let's bloom in banquets with loved ones ~
\ Tigeru Tatsu supports the surprising masterpiece /
· Bringing in free of charge
· Supplies for free purchase "Cost" provided
Banquet with important people! It is unsatisfactory on regular course!
I will purchase [special gift] for such secretary free of charge
For example ... to drink at a shop a high sake, a cuisine (as much as possible), a special bouquet, a cake etc ...
We will purchase whatever you get in our shop!
Tiger does not receive fees.We will offer by purchase price!
___________________________
All-you-can-drink menu
·draft beer
· Asahi Super Dry / Shandigerf / Red Eye / Grapefruit Beer
·Highball
· High Ball / Cola High Ball / Tonic Hi Ball / Ginger High Ball / Yuzu Mitsu High Ball / Plum wine High Ball
· Shochu High / Sour
· Oryong High / Green Tea High / Jasmine Tea High / Tea High / Lemon Sour / Lime Sour / Sequer Sour Sour / Calpis Sour / Gianton Sour / Yuzu Honey Sour / Summer Mandarin Sour / Hakuto Opens Sour / Tsugaru Ringo Sour
· Cocktail 1
· Gin Tonic / Jim Buck / Jin Lime / Vodka Tonic / Moscow Correr / Screwdriver / Bloody Mary / Kalua Milk / Kalua Cork / Keel / Kitty
· Cocktail 2
· Cassis soda / cassis orange / cassis oolong / cassis jasmine / cassis grapefruit / cassis darjeeling / peach soda / peach grapefruit / fuzzy navel / peach darjeeling
· Cocktail 3
· Lychee Orange / Lychee Sauder / Lychee Grapefruit / Lychee Jasmine / Lychee Darjeeling / Campari Soda / Campari Orange / Campari Grapefruit / Spumoni
· Wine / fruit wine
· Glass wine (red · white) / plain plum wine · fluffy wine sake
· Sake / Shochu
· Special sake (cold sake · sake) Ichigo Tokutoshi, Niii Tokutoshi / Kanoka (potato / wheat)
·Soft drink
· Cola / Gingeraire / Orange Juice / Grapefruit / Oolong Tea
· + 500 yen 【All you can drink premium】
· The menu below is available for +500 yen (excluding tax) on the menu above. (When tax included)
·Fruit wine
· Dense plum wine / Kimonobo honey plum wine / Brown sugar rich plum wine / Yuzu plum wine
· Shochu
· 【Potato】 Satsuma Shiji, Black Kirishima, First Bill / 【Rice】 Yokaichi rice / 【Wheat】 中 々 / 【Awamori】 Shima / / Shiso
·Sake
· «Saitama prefecture» Rice all over, «Kyoto» Shochiku Meishi, «Niigata prefecture» 越 影 虎 龍, «Fukui ken» black dragon gem
· + 500 yen 【Ultra premium Japanese drinking drinks!
· The above menu is further + 500 yen (excluding tax) at the following 【Ultra Premium Nippon Drinking Drink】 ♪】 When using the course (tax included)
· Ultra Premium Sake
· Festival polishing 50 net rice big daiginjo / Kudokimono Bakuren ginjyo super dry / Hakkaisan special book brewing / Echigo tiger tiger super dry book brewing / Toyo Bisho Ginjin Ginjo 50 / Brahma - Gloss - Jun Ritsu Daiginjo
2018/12/15 update